Saturday, January 28, 2012
"As the economy gets worse and worse, we're gonna have better and better subway acts."
--Lindsay Strachan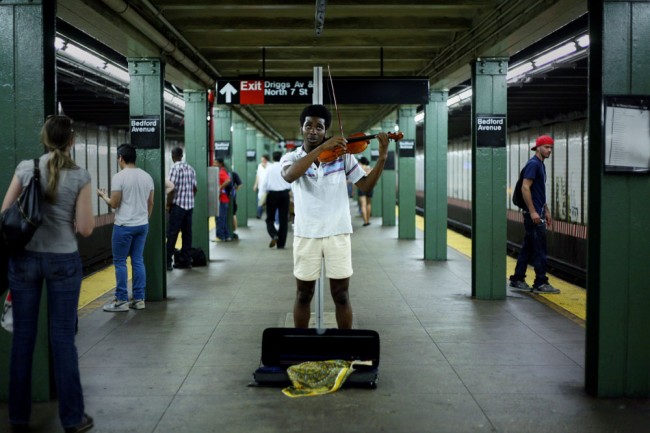 Posted by

Unknown
at 8:46 PM
6 comments:


Sunday, January 8, 2012
My article on
Wyclef running for president
was listed in the "Notable Writing" section of The Best Music Writing 2011. Imagine that! I'm flipping through the book at B & N and bam, there's my name! Anyway, the list was also included in the
Village Voice
. I feel so honored.
Posted by

Unknown
at 8:46 AM
3 comments: