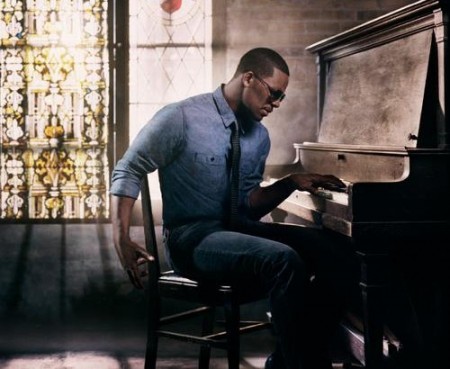 R. Kelly's "When A Woman Loves"
is a bona fide skin tingler. In the video for his newest single from his upcoming LP
Love Letter
, Kells strips pure talent down to its birthday suit. No auto tune, no backup singers, no flashy dance numbers. Just a man and mic who makes you feel like you're slow dancing at a
Coolie High
house party. In this emotional love ballad, Kelly invokes the spirit of
Sam Cooke
, singing classic R&B that hearkens back to an era where the great sangs in black and white.
"I've had the concept for the video since I wrote and recorded the song," says
R. Kelly
. "I wanted it to have a feeling of being both old and new: old for the people that remember
Sam Cooke
and
Motown
and all of those great records from that period; new because it may be new to my fans who aren't familiar with that style." Nice touch.
"When A Woman Loves"
is currently 24
th
on
Billboard Charts
for Urban Adult Contemporary singles.