Here are my top five favorite MC's. Not the list of the greatest ones, just my personal favorites.
5.
Phonte
from Little Brother—In terms of flow, this guy is so slick and technically sound. Brother can sing his ass off too. Check him out in this video, "Take Off The Blues" with the bowtie off the new Foreign Exhange album, Leave It All Behind.
4.
Lauryn Hill
—if this soul sister put out more work, she would be number two on my list. Very underrated MC.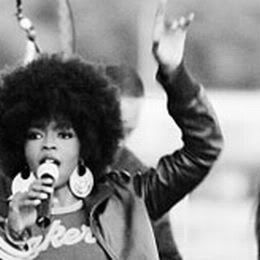 3.
Andre 3000
—People plan their lives around an Andre 3000 verse. What else can I say?
2.
Nas
—The only MC to this day who makes me drop everything to buy his latest album.
1.
Tupac
—Prophetic and poetic, brash and confident, Tupac is the ultimate worker-artist for me.
As always, if you know me, then you know my list is subject to change, so stay tuned!