An old essay that I never got a chance to publish.
Nas's Nigger Tape and the Obama Complex
We now know white people own the word "nigger" and that it costs $84 million. When Nas announced the release of his tenth studio album, we had a strong feeling that the controversial title would never live to its first breath of shelf life. Somehow we just knew that the same investors and corporate executives who love to hear the word "nigger" in song titles and all over wax, don't want to see the word in headlines. So as we predicted, like jaded magicians, they stepped into that magical illusion of freedom speech, and snatched the most unalienable right from one of the greatest linguists of our time.
Yep, the same rhymesayer who once had the power to catch government phone taps, was put on timeout and for making a "foolish decision for publicity. Mayor Thomas Napoli threaten to withdraw $84 million dollars in investments. That's where the figure comes from, and now that I think about it, we, the people who are darker than blue, have never owned it.
But even though corporate America has devoured every opportunity for profit, there's own thing it has failed to own: the underground. We've seen movements spiral to the mainstream only to be snatched by the invisible hand of capitalist America. Intifada flags, sacrosanct symbols of the Palestinian struggle in Israel were stripped and commoditized into trendy H&M scarves, wore by youth all over of America, some of whom even couldn't point to the word Jerusalem in a holy text. Streetball players have been plucked from the tars of the Rucker Park and West Fourth Street, and burned on to high definition DVD's for the home entertainment centers of white boys from Frankfurt to French Lick. Hip-hop has gone from cardboard, linoleum and Bronx grass to the glass ceilings of Midtown Manhattan. But one thing was never stolen from the beginning and that was very bullhorn that expressed these movements in the first place .
That's why there's The Nigger Tape comes into play. As much as the doctor doom that is mainstream has plucked every burgeoning movement from the bosom of the very proletariat which created it, it has never been sophisticated enough to hear those movements' first palpitations. In other words, DJ Green Lantern is Nas's first amendment; all the words that get a censoring dash in the liner notes, blare out his speakers loud, seething….unadulterated.
The Nigger Tape is everything Untitled wasn't allowed to be. In the mixtape, Nas plays the role of the exploited outclassing the exploiter. Nas represents the average rap star on Sucker Free unable to see their record deal from Dubois's dual consciousness. Although he portrays them as slaves to the market, he urges them to be "The Slave and the Master," advising them at the very least to be aware of their own plight. For instance, if your boss is telling you to put more twinkies, pimp juice, bitches, and "niggas" in the track, channel that hypersexual drive to the extreme and call the whole project Nigger. Then see how nervously the swivel chair turns.
That was the original intention for Nigger, conscious minstrelsy. If media outlets really want to make a buck out of African-American roles, let's talk about the fear of the Black dick and white America's other most visceral fears. It's the same fear that compel white women to scream rape, that had post-Civil War lynch mobs sniffing for its scent, and that has today's negro still only smudging corporate America's glass ceiling. Nas is telling his sponsors simply, "You want ignorant, I'll give you ignorant…but this time I'm in control."
It's kinda like the film Idiocracy, which is based on the premise that human society has only grown stupider with time. A restaurant's title goes from Flood Ruckers goes to Mud Ruckers, to Blood Ruckers, to Butt Fuckers. The point is that society will transform from a subtle infusion of sex, violence, and drugs in their culture to downright blatant references.
It's the same thing with Nas. Hip-Hop has gone from the Wild Style days of Double Trouble rocking the stage with toy Gatling guns, to the seven words you can't say on wax, to pickets, misogyny, and now niggers and black dick.
So which one makes the grander statement Untitled or The Nigger Tape? Does post civil rights self righteousness triumph over satire, (essentially modern day black face or should we say black voice?). That's where the Obama complex comes into play. It's the moment when we really question ourselves as listeners and think if we ever realistically thought Nas was going pull off this Nigger fiasco. At the end of day, it's all but inevitable that Nas would play the black militant, taking
over the government and not the more romantic role of rogue lampoonist, righting our nation through acrimonious and searing life sketches.
The definition of the Obama Complex is simple: anyone of color who feels a sudden obligation to lead. Let's be honest with ourselves. Decision 2008 has very little to do with actual politics. When people talk about Obama being an inspiration to black people, they are not necessarily talking about his policies, they literally mean that people are trying to be like him. Think about it, since Barack began his campaign for the democratic nomination in 2006, how much did the number increase of black men running for senate, governor, local office, ceo position, High school principal, fuck it kwik-e-mart manager? Everybody and they mama thinks they can win an election or give a positive speech. It wouldn't be fair to say it started with Barack Obama. Before Obama, there was Patrick Duvall first black governor of Massachusetts, nowadays it's Kevin Powell running for Congress in Brooklyn, Ben Jealous just become new president of the NAACP. Everybody has an Obama Complex, even Nas.
Untitled is Nas's political platform.
In addition to blasting the disfigured prism of the n-word, Nas tackles conservative television in "Sly Fox," the northern unfair caste system in "America," and the everyday citizen's invasion of privacy in "We're Not Alone." Untitled and the
Nigger Tape
do not represent Nas the rapper more than they represent Nas the spokesman, with every rap intended to be as potent as a Barack Obama acceptance speech.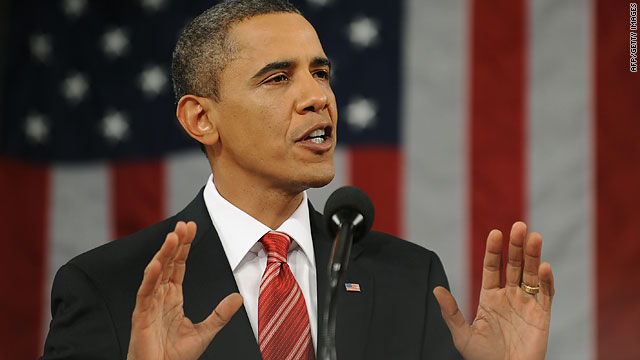 The Barack Obama complex is a blessing. All those rappers and athletes who swore up and down that they were not role models, who said they were only funhouse mirrors reflecting the angst of society. It's telling them that leadership is cool.
Nas says that he is not upset that he had to change the title of his album because "everybody knows what the album's real title is," but he couldn't be any more wrong. "Nigger" is a word that has to be said in order to reach full effect. Just its mere utterance is a revolution; it's the only racial slur to exist that even make the oppressor uncomfortable when the oppressed says it. The Nigger album would have been a milestone in Hip-Hop. It would have been nerve racking for white boys at the local vinyl spot to request the Nigger album and say the full title out loud. It would have been a statement for all commercial rappers. By having this suburban fan base buying these degrading and misogynist content, they're literally paying rappers to be niggers. They're saying, "Here's my ten dollars, act like a nigger on wax."
Nas has identified the exploitation. They fooled him once with "Oochie Wally" and he's saying if you want me to exploit myself, I'm going to at least let you know that I'm aware of it. Illmatic was a classic. It Was Written was profound. But the Nigger Tape and Untitled, even though they do not quite represent a return to form, do something more powerful. They weigh down the seesaw and exploit the exploiters. Conscious rap doesn't mean black power, couplets about racism, and ditties against war. Conscious is what these Sucker free rappers lack, one's awareness of one's self. In this sense, Untitled is ultra conscious.