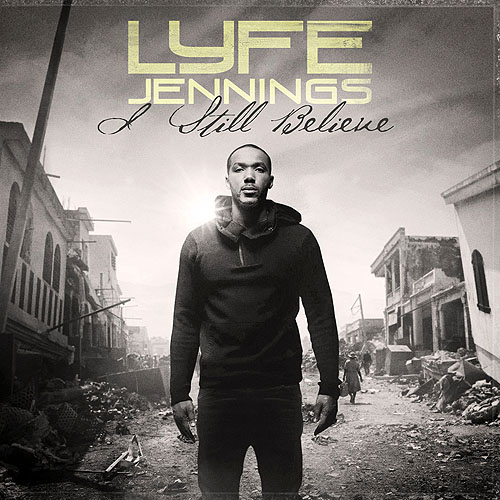 He's still kicking six years post-inmate number. On his latest release
I Still Believe—Lyfe Jennings
goes right for the sweet spot. "Captain America can't slow dance/ Hawk can't make a boy feel like a man," he sings on
"Hero"
. "…Aquaman can't work a job with two kids/ Iceman can't cook soup when I'm sick." And just like that, a slew of "mmm hmmms" from single Black ladies across America decorate the air.
Lyfe
wants to be that "good man" and delivers every cut on his fourth album like he is singing it onto a lonely girl's voicemail.
Jennings stays at the hub of his life lessons approach to R&B.
"Statistics"
—the first single—breaks down just how rare those men are. Among all the lying and unfaithful men, Lyfe croons about the righteous ten percent waiting to be claimed; and offers ladies sound advice on being the person they want to find ("Don't be a nickel out here looking for a dime"). Whether she uses it to seek real guidance or decides to bask in her own self-pity, it works.
If anything, he does prove his legit vocal range on songs like
"Love"
(minus the trite "beautiful/cuticle" line) and the very chord-striking
"If Tomorrow Never Comes",
a just-in-case farewell to love ones to the tune of a soft piano.
Though the tone of the album fringes on didacticism,
I Still Believe
reminds us who we fell in love with on 2004's "
Must Be Nice"
. For that, he goes from one in ten to one in a million.
-Sidik Fofana